CannaDevices is a full service distribution and custom product manufacturing company. We provide direct to manufacturer products from around the world and all of our house brand glass is American made by artists throughout the United States.

Our foundation of over thirty years in the glass, retail and cannabis industries allow us to serve you with experience in product purchasing, inventory management and customer satisfaction.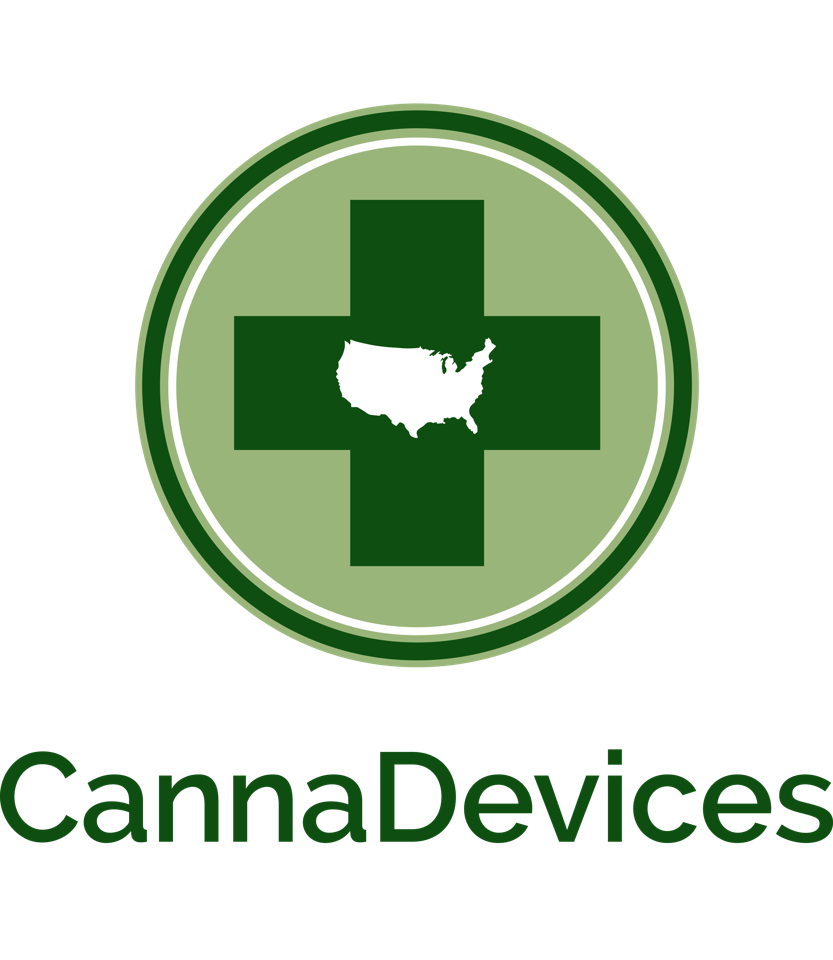 Chris Piazza - Founder, CEO
Chris Piazza has been in the cannabis industry since 2008. He began as a glass blower, selling his pipes at head shops and concerts in Colorado. In 2011 he moved back home to Illinois, continued to blow glass, and then started a glass school and a studio of local artists. In 2018 Chris was presented an opportunity with a partner to start a glass distribution company, and CannaDevices began.
Since the inception, Chris has managed the growth of this new company, which services many of the largest dispensaries in the US, all while staying true to his roots in sourcing glass from artists throughout the country, creating consistent work and income for them and their families.
Overtime, Chris has created relationships around the world to expand CannaDevices product offerings outside of American made glass products to include direct to manufacturer accessories ranging from batteries to rolling trays and everything in between. CannaDevices now has a worldwide supply chain that rivals any other company in the industry.
In addition to his position of Founder/CEO for CannaDevices, Chris is a founding member and Chairman of the non-profit Startup Syndicate, created to help new entrepreneurs get access to tools and capital for their businesses. Chris has a high threshold for excellence and a natural ability to connect humbly with the people he serves. He is highly regarded by our community and family. We are thrilled to have a conscientious CEO like Chris.
Emily is the Chief Marketing Officer at CannaDevices, overseeing brand management, marketing design and organization. A founding member of CannaDevices, and the wife of Chris Piazza, Emily has been with the company since its beginning. A life-long Illinois resident with a background in visual management and creative design, Emily brings attention to detail and quality assurance to every project. Her love of the glassblower community and passion for helping artists live their dreams inspires her work.
In her free time, Emily loves to garden and cuddle with her puppy dog, Daisy.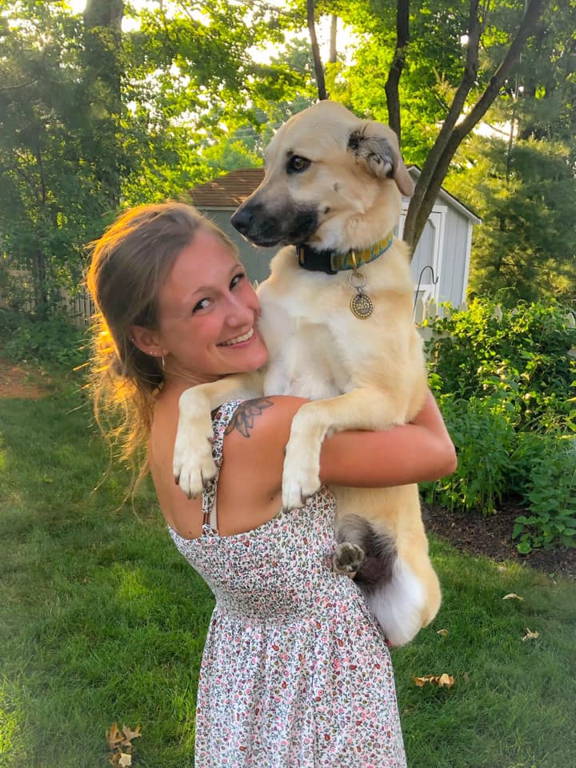 Alex Satur - Operations Manager
Alex fulfills his responsibilities as Warehouse Manager of CannaDevices with a sense of gusto, ingenuity, and enthusiasm. He is a recent college graduate with an Associate degree in Automotive Technology.
Though his education is in the automotive industry, he has been pursuing his long-time love of cannabis as a CannaDevices employee since 20201. Alex has four years of experience in operational and inventory management. In his work for CannaDevices, he strives to apply his managerial experience by tackling everything that comes his way with an organized mindset, excellent communication skills, and attention to detail. Alex is patient, considerate and kind to work with. Making sure everything works smoothly is definitely one of his strongest attributes.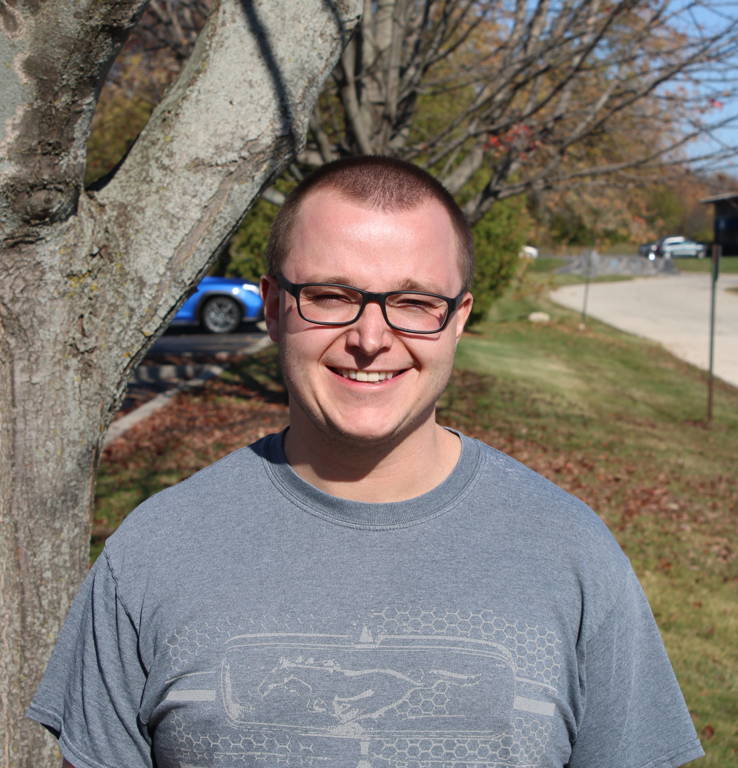 Maddie - Purchasing Manager
A collector of glass art, Madeline (Maddie for short) is the Newest (oldest) member of our team and has taken the role as our Purchasing Manager here at CannaDevices. Over her 15+ years around Cannabis and Borosilicate Glass, Maddie has done everything from photographing Glass Art to Live Demos and Events to getting behind the torch herself.
She currently uses her knowledge in purchasing products for our glass line, which she has passionately done since her days as the Manager of a Glass Gallery and Studio in Northern Illinois. A true fan of the glass art she has spent years making connections and friends in the community and enjoys learning all things Boro. We have great vision for Maddie and believe in her strong work ethic and soft heart. She will challenge you to be your best. We are super thrilled to have Maddie on our Block.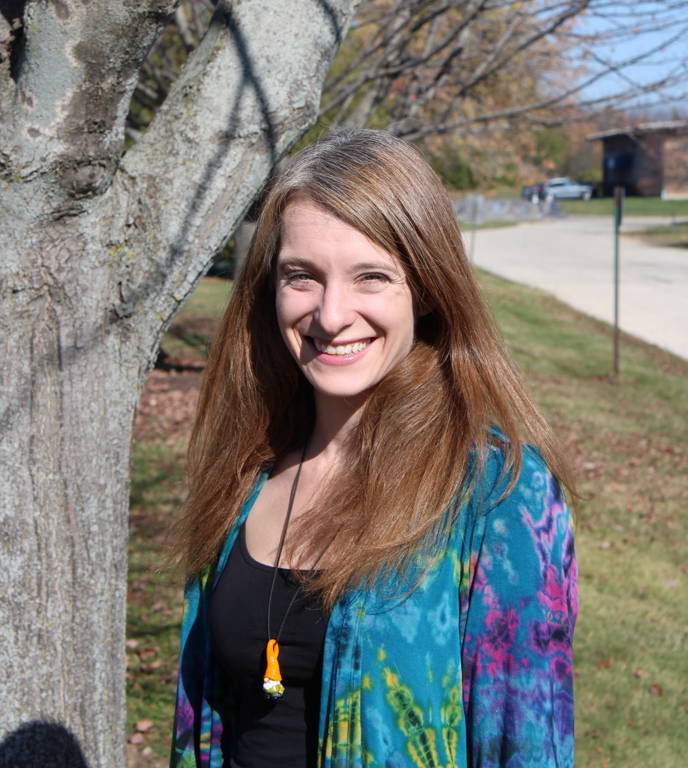 Hayden - Marketing Specialist
Hayden has been a team member of CannaDevices for the past year, focusing on helping with shipping/receiving. With his experience in graphic design, he has now stepped into the marketing department to help share his incredible talent with the team.⁠

⁠
He is a self taught designer starting very young, with around 10 years of experience including 6+ years of classes. Attending Milwaukee Institute of Art and Design from 2019-2021, his studies were interrupted by Covid-19 which forced him to move back home and stop attending. Although this had a large impact on him and his career, he is still following his passion today and is more than excited to be working with the CannaDevices team.⁠
⁠
He plans on using his skills to redevelop the company's brand image and create more interactive and involved content to connect directly with consumers and the community.⁠
⁠
In his free time, Hayden manages an art collective based out of the Midwest in hopes to expand the local art community, and also curates interactive gallery showcases that involve live painting, live music, and interactive art as a whole that gets everyone involved in a safe environment. To learn more about Hayden's art collective visit @genesis.art.collective or www.GenesisArtCollective.com⁠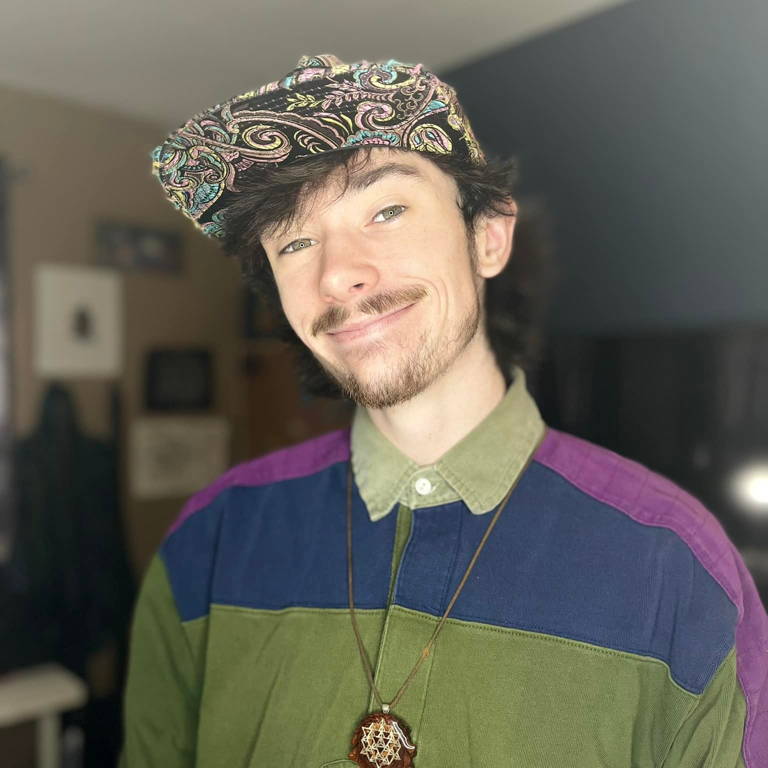 Becky - Administrative Specialist
Introducing Becky, our Administrative Specialist for CannaDevices. ⁠

⁠
Holding Certifications from Harper College, in the areas of International Trade, Logistics & Operations, she is responsible for a variety of tasks that keep the company running smoothly.⁠
⁠
Having always been passionate about the use of Medicinal Cannabis, upon legalization, she felt a calling to pursue a career in the industry. ⁠
When the opportunity arose to join the CannaDevices team, she was intrigued by the company's mission to provide safe and effective Cannabis delivery products to the public. ⁠
⁠
Originally a native to the Chicago area, Becky and her husband enjoy hiking, canoeing, and biking through many of Illinois scenic trails in their free time. When not exploring nature, she spends time on crafting, cooking, and home improvement. ⁠
She also loves to travel and enjoys learning about new cultures. ⁠
⁠
Since joining the team, Becky has become a vital part of CannaDevices. Her skills in organization, problem solving and attention to detail have been essential to our company. ⁠
⁠
We are extremely proud and happy to have Becky on the CannaDevices Team!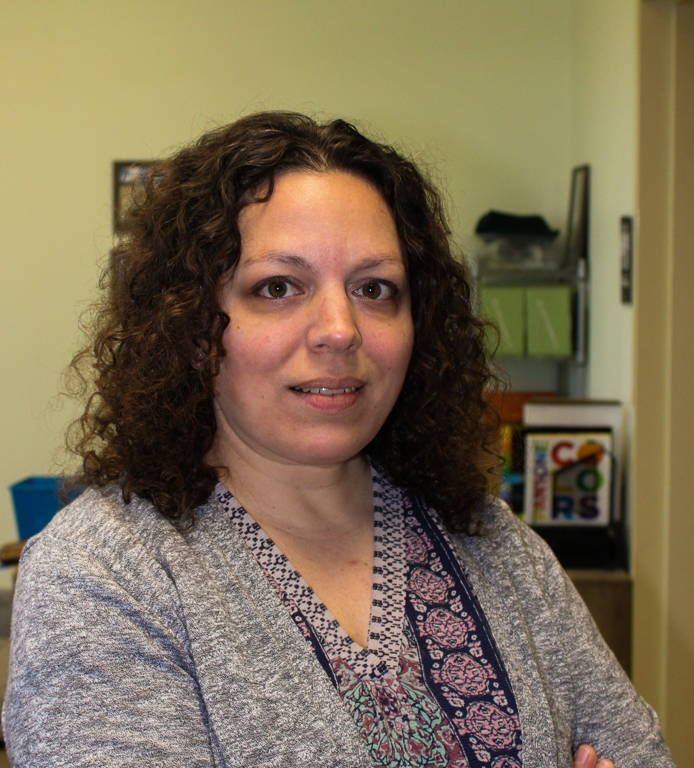 Tatjana's strong passions for cannabis and the written word drive her in her work as a blog writer for CannaDevices. She is a recent college graduate with a bachelor's degree in English. Her work for CannaDevices is her first foray into the world of professional writing in the cannabis industry. However, she has been writing both fiction and nonfiction for almost a decade.
Tatjana approaches each blog post with creativity, enthusiasm, and dedication. She applies her extensive experience writing nonfiction in her efforts to strike an ideal balance between factual reliability and entertainment value in everything she writes. Her presence is graceful and quiet and her written messages are poignant and powerful. We are excited to see what this powerhouse contributes in her career ahead!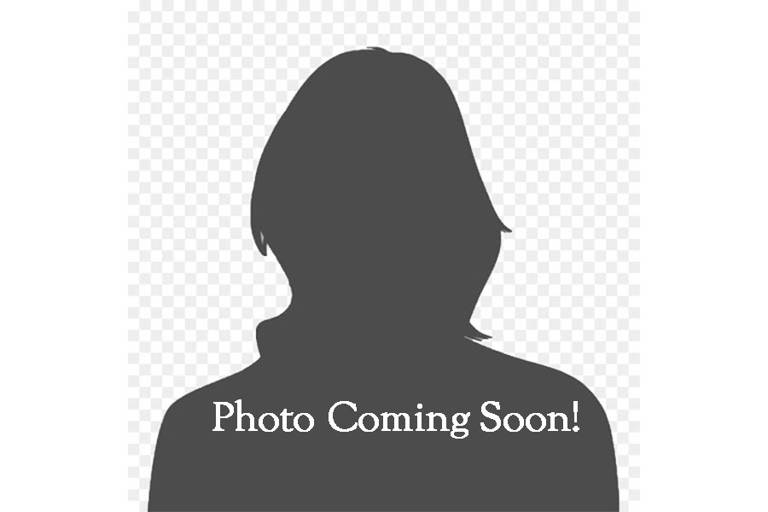 Nick has been a glass blower since 2014 and a cannabis enthusiast for many years before that. Nick started out as an apprentice of Chris Piazza as a result of them being neighbors. They have worked side by side since then and grown as artists together. Nick had always had the artistic gene, expressing it in "canvas" graffiti with a unique individual flair. The first day on the torch working with glass, it was clear he had a natural gift and never let go. Over the years he has found a blend of his natural talent and tremendous work ethic to become a true artisan and high volume producer. His experience in management in other positions mixed with his glass career make him the perfect person to help oversee the production studio and help artists to find their own efficiencies and push their own limits. Nick is an integral part of the CannaDevices family.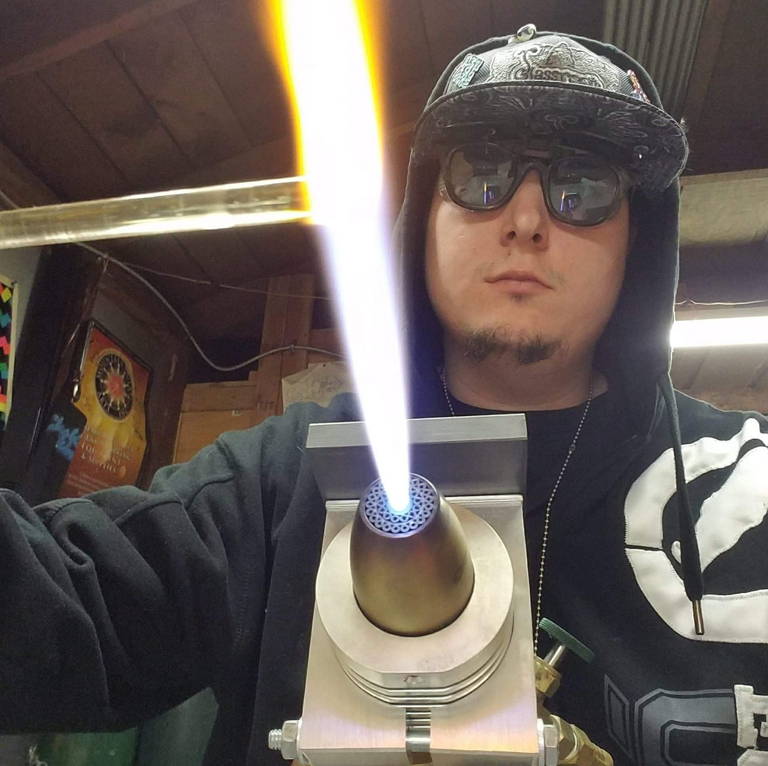 Alec is a sales professional with five years of experience as a sales account executive for a custom manufacturer of leather products. Recently, Alec joined the CannaDevices team as a sales representative, bringing his sales experience and perceptiveness. They are excited to contribute to the success of the company and are eager to take on new challenges.
In their free time, Alec is an avid sports and music fan. They enjoy watching the Bulls, Bears, and Cubs, as well as attending concerts. An interesting fact about Alec is that they have a unique talent for whistling and can accurately whistle numerous songs.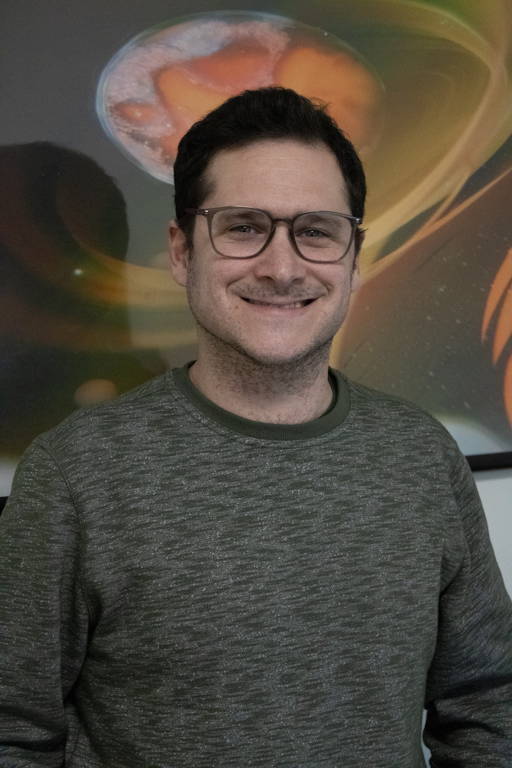 Shawn - Warehouse Associate
By pure luck, Shawn started working at CannaDevices in the second week of January 2023, after having been interested in and attempting to break into the cannabis industry since it became legal for recreational use in Illinois. He was delighted to finally have the opportunity to pursue a career in an industry that he had long been passionate about, and finds the team at CannaDevices to be both enjoyable and supportive.
In their his time, Shawn has always enjoyed attending concerts and spending time on the boat with their family. He has seen Dave Matthews Band in concert 35 times and have made a point to attend at least one show per year since 2007.